An amazing Isle of Wight Day
Robin Courage, the founder of Isle of Wight Day, said "Isle of Wight Day was created as a day when the whole Island community should come together to celebrate everything that is great about our beautiful Island and what better way to tell the world about this very special place than for all Islanders and visitors to come together to clean up our beaches and gather for some festivities. We are thrilled with the support offered by English Heritage, in creating this years' really special day at Carisbrooke Castle. Together with the support we are receiving from Visit IOW, Wightlink, Red Funnel and Hovertravel ……….So hang out your bunting and enjoy this special weekend of festivities".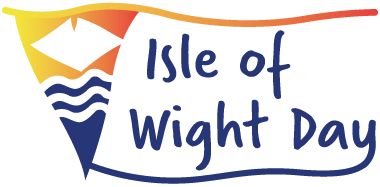 Human Table Football IOW Day Cup
Get competitive with a first for the Island – enter an adult team for Human Table Football. Grip the bar and slide from side to side as you try to shoot or pass the ball forward.
With 5 players in each team, a match is 8 minutes long. Each team plays at least 3 matches.
We have just 16 team places available. Team entry cost is just £50.
The fourth Isle of Wight Day, scheduled for Saturday, September 21st will see the UK's longest ever coastline clean-up to rid the Island's beautiful beaches of unwanted plastic waste that the seas have dumped there. This huge environmental operation will be the main focus for the weekend of September 21st and 22nd.
Leading this initiative will be Nipper, a giant 7ft high crab mascot (with pincers to pick up plastic waste) who will be appearing at all the Island's major events throughout the summer. Nipper will be helping to recruit the hundreds of volunteers needed for this major coastline clean-up. All plastic rubbish collected over the weekend will be safely disposed of in conjunction with the IOW Council.