An amazing Isle of Wight Day
Islanders demonstrated their true grit and fantastic community spirit as they battled the elements to celebrate the third Isle of Wight Day on Saturday. Following two glorious weather days over the past two years, this year the heavens opened on Saturday but spirits were not dampened.
A massive thank you to all our supporters and to our generous sponsors for helping to create such a memorable weekend and for so clearly demonstrating the true spirit of all Islanders.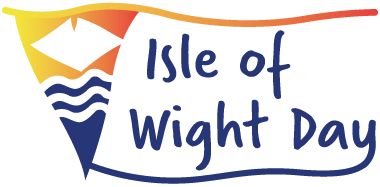 The fourth Isle of Wight Day, scheduled for Saturday, September 21st will see the UK's longest ever coastline clean-up to rid the Island's beautiful beaches of unwanted plastic waste that the seas have dumped there. This huge environmental operation will be the main focus for the weekend of September 21st and 22nd.
Leading this initiative will be Nipper, a giant 7ft high crab mascot (with pincers to pick up plastic waste) who will be appearing at all the Island's major events throughout the summer. Nipper will be helping to recruit the hundreds of volunteers needed for this major coastline clean-up. Isle of Wight Day will provide the clean-up volunteers with disposable rubbish bags, gloves, high viz vests and other equipment to help with the coastal clean-up. All plastic rubbish collected over the weekend will be safely disposed of in conjunction with the IOW Council.